Regulatory & Pharma Insight (Internet Magazine)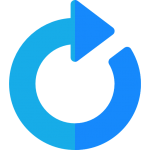 Stay Focus for:
Regulatory updates
Drap news
Pharma updates
New & Changing Laws & SROs.
Price Changes
We are providing this information update service for the last several years regularly, almost all big companies of the pharmaceutical industry (local & multinational), Herbal & Nutraceutical and Medical devices are subscribing it.
Through this, you can align your business as per DRAP Laws, SROs and make the right decision at the right time, stay aware of the day to day business, changes in regulatory laws and prices etc. If you are interested, we will provide a membership form with a discounted subscribing fee which is very economical.
Furthermore, we give members support and advice on a regular basis, how you can apply for different approvals, Licenses, enlisting, pricing application procedures, appeals, forms of DRAP etc.
We are providing following information on regular basis:
SROs relevant to the Health Sector. (Laws changes, price, amendments etc) 
Minutes of the Meeting: DRAP (Pharma, Medical Devices, Animal Health, OTC & Nutraceuticals)
Meeting Agendas.
New product approvals from DRAP
News cutting and media information
Pharma & Regulatory news and updates.
Published relevant news in different medias. 
For Membership Form you may contact us at : Email: amsconsultation1@gmail.com
For one month Free Trial you may request us at Email: amsconsultation2@gmail.com